Another fun fact from Poppit Sands, which no one who has been there at night will be the least bit surprised about.
Poppit is a nominated location for star gazing at the Dark Sky Discovery website
So what makes Poppit the place to gaze at the stars.  Well firstly there is a relatively low level of light pollution especially if you are in the middle of the beach with the tide out!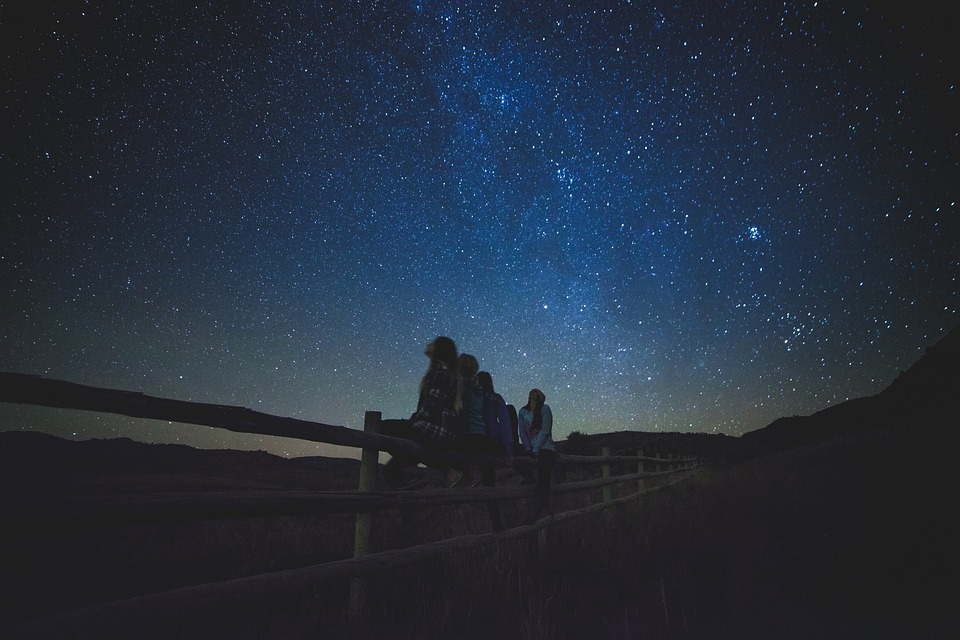 Secondly there is a large free car park in the evenings, along with some basic facilities for those that get caught short.  According to the website the beach offers a 'milky way' class viewing experience, meaning on a clear night you can see the Milky Way with the naked eye.
Sitting out in the evening some nights it really is amazing the amount of detail you can see in the sky without any equipment.
If stars aren't quiet dynamic enough don't forget to download the ISS Space Station App just in case it happens to be passing over at speed.
There are some good resources available for fun activities on the  Dark Sky Discovery website.
http://www.darkskydiscovery.org.uk/activities_projects.html  which should keep both adults and children amused for a few minutes.  Of course Poppit doesn't have the monopoly on clear skies, Wales has hundreds of locations to park up and watch the stars.
Enjoy.