Do you ever really feel  at home in a Hotel, I know I never do, but staying in a holiday cottage is so completely different.  You do feel at home, you don't feel awkward and you don't need to interact with all the staff and play my their rules and timetable. You also get all those things you are use to at home, proper kitchens, fridges, freezers and even a washing machine and tumble dryer in some cases.  If you are way for a few weeks how do you do your washing.  A laundrette isn't ideal and hotel laundry requires a second mortgage.
If you are a family then the cost increases even more.  You might need two or three rooms and feeding a family of four by 'eating out' eats into your holiday spending money in no time if its every meal.
So when you have your holiday dates sorted, starting looking.  Cottage availability decreases massively the nearer you get to the date.  The best cottages are booked upwards of a year in advance because they offer something that people want and return to each year.  Booking at the last minute you may be lucky but more likely you will have some compromise somewhere… cost , location etc.
So start early, do your research and look forward to your holiday rather than having a mad panic a month or so before. Most places require a deposit which is generally non refundable if you cancel, but you can rest assured you have your holiday sorted and sit back and plan how you are going to spend your time.
Local tourist information places have leaflets for pretty much every day out possible and a number of regions have excellent online information portals, where you can browse your lunchtimes away planning.  In my case I just tend to find the nearest supermarket and fill the fridge with beer and still around in the sun. I opt for the least amount of travel possible when I'm on holiday.. day trips are a rare thing… after all the car should be on holiday too.,
Talking of travel,  by and large its much easier to throw all your holiday gear into the back of the car and drive, than it is to pack to go via a plane.  You can get half way across the county in the time it takes to get to the airport, check in, get on the plane and take off.
Off peak there are some real  bargains to be had in Wales, if  you are not after the sunny beach holiday then there are lots of cottages whose rates are really reasonable.  Most cater for the peak months in the summer and have properties lying empty in the autumn and winter. I would even go as far as to making them an offer way below their rack rate.  Why not, if I owned somewhere I'd sooner have it being used and making something that empty and cold in winter.  Perhaps that's just me of course.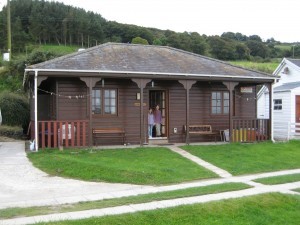 So this year why not consider booking a holiday cottage in Wales , rather than some hotel or bed and breakfast.